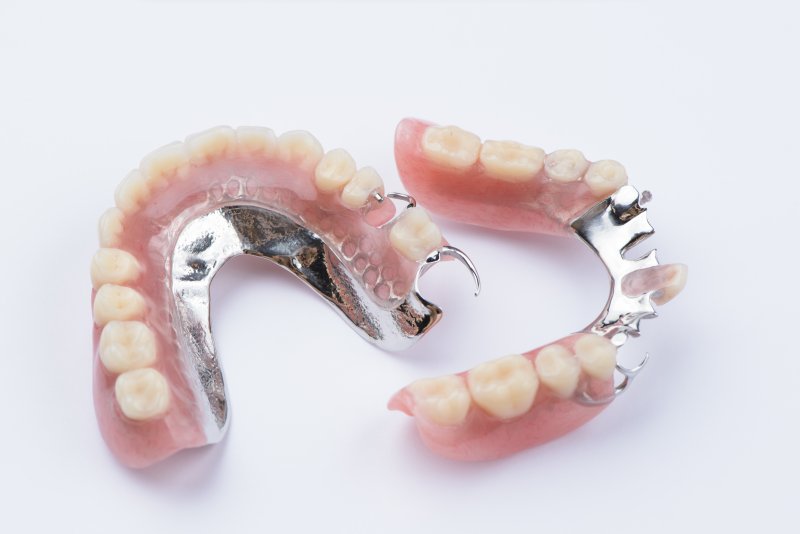 If you are dealing with missing teeth, there is a good chance you're looking for the best possible way to restore your smile. While you may still have most of your pearly whites firmly in place, continual bone deterioration can lead to even more teeth becoming loose and eventually falling out. To avoid the potential for worsening oral health conditions, you may be wondering if dentures in Sugarcreek or dental bridges are the way to go. In this article, we will take a look at how these two types of restorative treatment differ and which one will give you a full and complete smile once again.
Eliminating Gaps with Dental Bridges
A dental bridge in Sugarcreek can be an effective method of restorative treatment if you are battling tooth loss. Designed as a custom-made prosthetic that fills in the gap left behind by two or more consecutive teeth, it is created by fusing multiple dental crowns to create a bridge. The teeth that exist on either side of the gap are used as anchors to hold the prosthetic in place and are altered to ensure a snug and proper fit.
Taking 2-3 visits to your dentist's office to receive the final product, you will be pleased with the results because of their natural appearance and seamless ability to blend in with your remaining healthy teeth.
Completing the Puzzle with Partial Dentures
A partial denture, however, can also fill in the spaces of your smile, working similarly to a puzzle piece. Using a gum-colored, acrylic base and artificial teeth, a qualified professional can create a prosthetic based on the specifications and impressions taken of your smile. The result will be a beautiful replacement piece that looks just like your natural gum tissue and regular teeth. Using metal clasps or clips that attach to your healthy teeth, it will fit into place just as if it were a puzzle.
With a partial denture, it doesn't matter if your missing teeth are next to each other or scattered throughout your arch. After several appointments, you will be left with a fully restored smile that looks and feels beautiful once more.
Which One is Right For You?
Ultimately, your dentist in Sugarcreek will be able to recommend the best possible option for your smile. Since no two patients are alike, it will come down to a few different factors:
The potential for future tooth loss
The number of teeth you are missing
How long you want your prosthetic to last
If your dentist believes you may be at risk of losing more teeth in the future, they'll likely recommend a partial denture. If you're only missing a few teeth and the remaining areas of your mouth are stable and in good condition, a dental bridge may be best. You'll also need to consider that bridges tend to last a decade or longer while partial dentures need to be replaced after 5-7 years.
No matter which method you and your dentist choose, you'll end up with results that will allow you to embrace a better quality of life and feel more confident in your health and appearance.
About the Author
Dr. James Mularczyk has nearly two decades of experience and enjoys helping individuals achieve fully restored smiles. After completing his Doctor of Dental Surgery degree at Loma Linda University School of Dentistry, he finished a General Practice Associateship in a multi-specialty dental office before going into private practice in 2003. Offering custom-made restorations for patients suffering from tooth loss, he is pleased to provide solutions that will repair, restore, and improve a person's oral health and aesthetics. If you are wondering how to replace your missing teeth and need a dentist near me to offer professional care, visit our website or call (937) 848-5986.