Meet the Team – Sugarcreek Township, OH
Dayton's Favorite Dental Team
We didn't become Dayton's favorite dental team overnight! We've been able to achieve a sterling reputation for thorough and friendly service by providing one smooth and stress-free appointment at a time. From check-in to checkout, our team will be right alongside you to ensure you have everything you need and no question goes unanswered. We can't wait to meet you, and you can learn a little more about us by reading on below!
Becky
Office Manager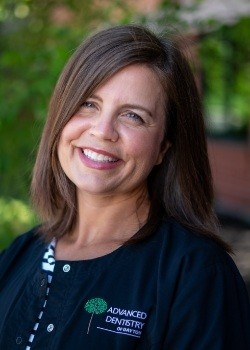 Becky's career in dentistry spans over 15 years so far. As our dedicated dental office manager, she always goes the extra mile to listen to patients and share a smile with them! She is a proud member of the American Association of Dental Office Management (AADOM).
Becky is from Waynesville, and as a child, she lived all over the United States. Today, she is happily married with three boys. Her favorite hobbies in her spare time include kayaking, going on walks, and teaching children's classes at her church.
Rachel
Business Office Coordinator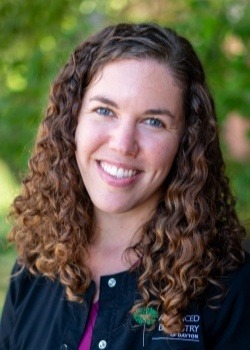 Rachel hails from Tipp City and has been working in the dental world for well over five years. She studied at Fortis College. What she enjoys most about her position is getting to interact closely with so many patients each day!
At home, Rachel and her husband Zac have a Black Lab named Riley. Her favorite hobbies include hiking, biking, baking, and doing pretty much anything outdoors.
Angela
Dental Hygienist
Angela studied dental hygiene at Laramie County Community College and has additional training in local anesthesia and laser periodontal therapy. She's been working in oral healthcare for almost a full decade! She greatly values the friendships she's formed with both patients and other team members at the dental office.
Outside of working hours, Angela enjoys running, hiking, and water tubing. She's also recently started playing pickleball and LOVES it! She and her husband regularly travel as well and enjoy seeing different places and meeting new people.
Jennifer
Dental Hygienist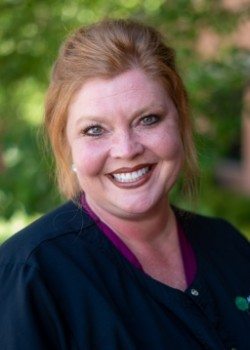 Jennifer has been working in dentistry for almost 20 years so far, and it brings her great pleasure to connect with patients each day. She considers it an important responsibility to help others have healthier mouths and create a comfortable care experience. She studied dental hygiene at Sinclair Community College and was even a clinical instructor there for a handful of years. She also served in the United States Army!
Originally from Dayton, Jennifer is married with one amazing son. Away from the dental office, she enjoys cooking, gardening, bird watching, and spending time with her family and rescue dogs.
Magan
Dental Assistant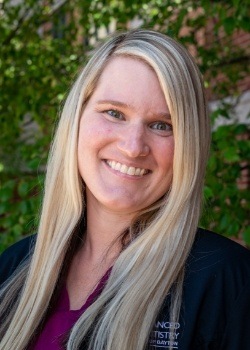 Magan completed the dental assistant program at Southern State Community College. Today, she has been a part of this wonderful field for five years and counting! She really enjoys getting to know patients personally while being able to ease their anxiety/stress. Every day brings something new, and it's always fun for her to learn things or try different procedures in the field.
Magan is married and just welcomed her first child! She also has two dogs – a Presa Canario named Grizzly and a Sable German Shepard named Kodiak. Away from work, her top priorities are lifting (she's in the gym 5-6 days a week), golfing with her husband, swimming, and kayaking. Something interesting about her: at 6′1″, she's very tall! Being tall is a common trait on both sides of her family.