Invisalign® Clear Aligners – Sugarcreek Township, OH
The Discreet Way to Straighten Your Smile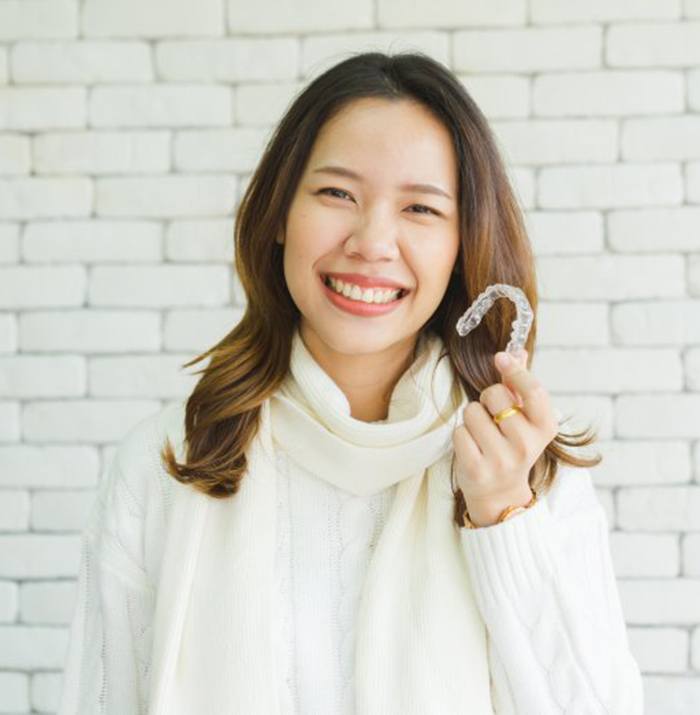 At Advanced Dentistry of Dayton, Dr. Mularczyk understands the pressure that many working professionals face to have a polished, self-assured appearance. He also knows that this can be hard to achieve if you're insecure about having crooked teeth. Maybe you're interested in straightening your teeth, but not in wearing metal brackets and wires that shine a spotlight on your orthodontic treatment. We have many patients who are in the same boat, which is why we offer Invisalign clear aligners in Sugarcreek Township as the discreet way to straighten your smile. Please give us a call today to schedule your consultation!
Why Choose Advanced Dentistry of Dayton for Invisalign?
Virtually Undetectable Orthodontic Treatment
Friendly & Experienced Dental Team
In-Network with Several PPO Dental Insurance Plans
How Invisalign Works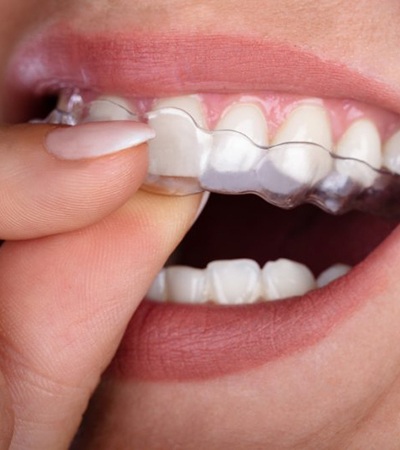 Instead of obnoxious metal brackets and wires, Invisalign uses a series of clear plastic trays to reposition the teeth. Each set of these trays, which you'll wear for an average of two weeks, is designed to shift one section of your smile at a time until all of your pearly whites are properly aligned. Throughout the course of your treatment, you'll visit us every six weeks or so in order for us to monitor your progress and give you the next few pairs of aligners.
The aligners are made from a smooth, transparent, and FDA-approved plastic material. Not only are they quite comfortable in the mouth, but most people won't even be able to tell that you're wearing the trays!
Is Invisalign Right for You?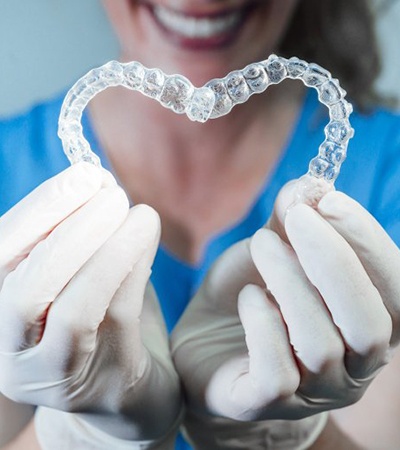 While most patients are eligible for Invisalign, severe orthodontic problems might be better treated with traditional braces. That said, Invisalign can correct many of the most common orthodontic issues. In addition to generally crooked teeth, Dr. Mularczyk may recommend Invisalign to fix the following:
Crowded Teeth
Teeth that are too close together can cause cavities and gum disease to become a serious problem. It may become difficult to effectively clean between these teeth. As a result, trapped food particles and bacteria can lead to decay and infections. Invisalign can prevent this from occurring by shifting your teeth to evenly space them out.
Spaces Between Teeth
Just as too little space between the teeth can be problematic, so can too much space. Bits of food are likely to get caught in large gaps between teeth, increasing your risk of cavities. Invisalign can often close these gaps and keep your smile healthy.
Bite Alignment
A misaligned bite can contribute to TMJ disorder, chronic teeth grinding, and more. Whether you have an overbite, underbite, open bite, or crossbite, Invisalign can bring your upper and lower jaws into the right positions.
Benefits of Invisalign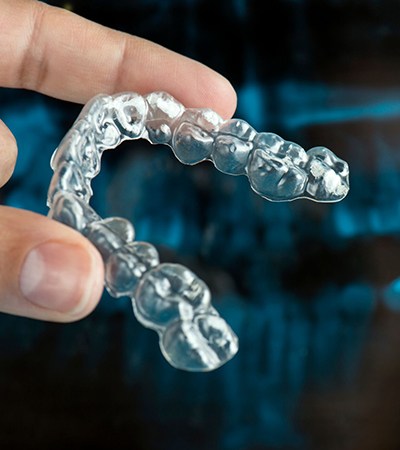 Here are just a handful of the reasons why patients prefer Invisalign over traditional braces:
As the name implies, Invisalign trays virtually disappear once you place them over your teeth. Unless people know exactly what they're looking for, your aligners should be almost unnoticeable.
Because the aligners are removable, Invisalign is a more convenient solution. You'll be able to eat all of your favorite foods with no restrictions, brush and floss without metal getting in the way, and even take your aligners out for special events. Just remember to put them back in afterward!
Metal brackets and wires can notoriously dig into the gums, cheek, tongue, or lips. The smooth plastic of the Invisalign aligners should cause no irritation.
While traditional braces often require two to three years to fully straighten teeth, the average duration of Invisalign treatment is only 12 months.