Dentures – Dayton, OH
Restore Your Smile with Trusted, High-Quality Dentures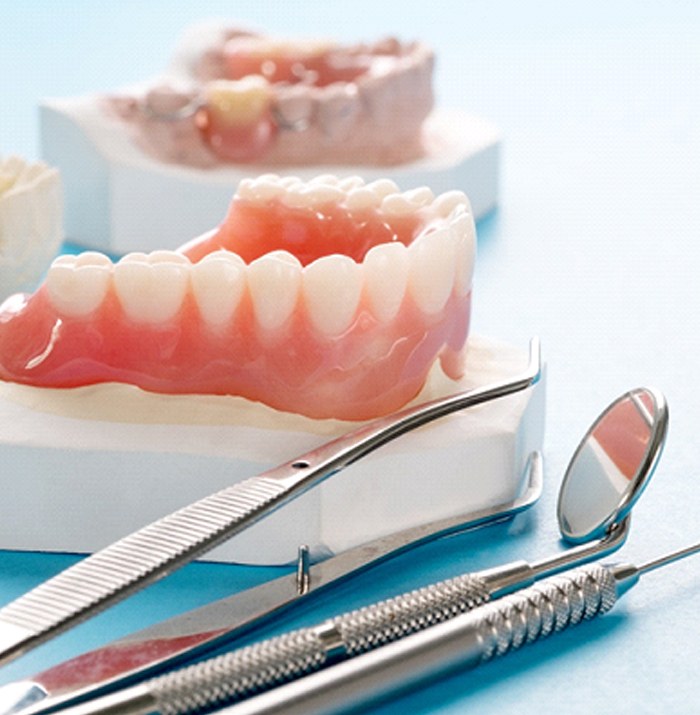 Whether you're missing several teeth along your arch or an entire row of teeth, having gaps in your smile can have a drastic impact on how you live your day-to-day life. Simple tasks that should be easy to do, like chewing your food and speaking, can become difficult because you're not used to the way your mouth feels and works anymore. Fortunately, there's a trusted solution that Dr. Mularczyk recommends, called dentures! Depending on your needs, our team at Advanced Dentistry of Dayton will customized your treatment plan to help you regain the full function and appearance of your grin.
Why Choose Advanced Dentistry of Dayton for Dentures?
Dentist Dedicated to Continuing Education
In-Network with Major Dental Insurance Plans
High-Quality Dental Materials Used
Who is a Good Candidate for Dentures?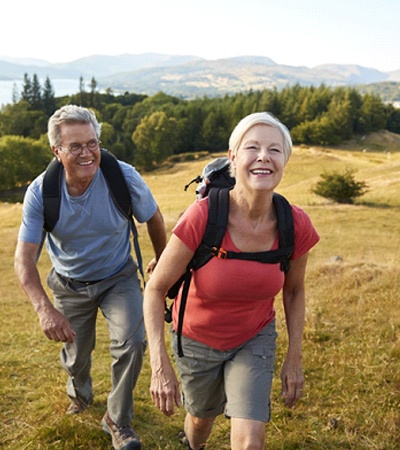 Dentures in Sugarcreek Township are an excellent tooth replacement option for patients who are missing either many or all of their teeth in an arch. Depending on where they're located, we can develop a customized prosthetic to restore the entirety of your smile and keep your surrounding, natural teeth from gradually drifting out of place to fill the gaps, creating orthodontic issues. If you have any lingering dental concerns, like gum disease and tooth decay, we'll help you address these before moving forward with the creation of your new replacement teeth. That way, you can enjoy a healthy and complete grin.
Types of Dentures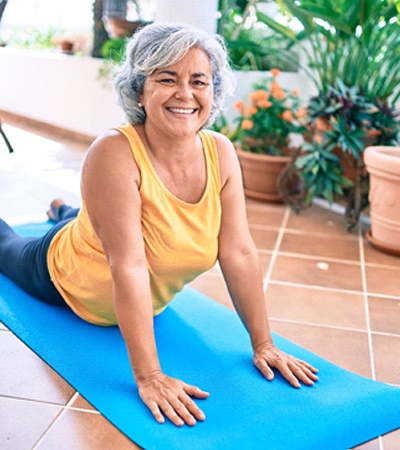 There are a few different types of dentures that we can craft to meet your needs, depending on the location of your missing teeth and what option you feel would best enrich your life.
Partial Dentures
Partials have an acrylic or metal base that's designed to fit like a puzzle piece between existing teeth to fill several gaps located in different areas across your arch. They're comprised of a gum-colored acrylic base that holds lifelike replacement teeth to restore your chewing and speaking abilities.
Full Dentures
Full dentures are specially designed to harness the natural power of suction in your mouth to replace an entire arch of missing teeth. They are made from a gum-colored acrylic base that holds natural-looking ceramic teeth for a complete smile.
Implant Dentures
For patients who are looking for a more sturdy, permanent, and stronger alternative to traditional full and partial dentures, we also offer implant dentures. These utilize titanium dental implants to replace the missing root structure of teeth and provide a stable foundation for your restorations to be attached to, offering unmatched chewing power and allowing them to function like home-grown teeth.
The Benefits of Dentures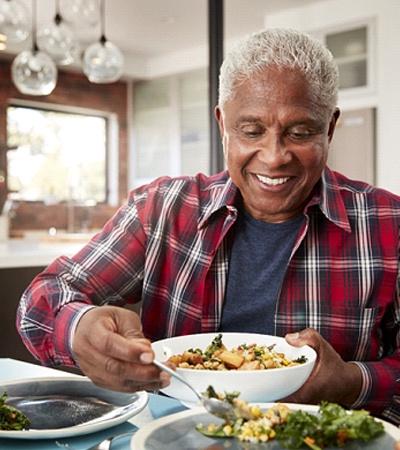 When you choose to visit your dentist in Sugarcreek Township for dentures, you'll be able to enjoy a wide array of benefits, including:
Effective restoration of your bite, allowing you to easily chew your food again.
Cost-effective solution to replacing missing teeth.
Completely customized replacement teeth for each patient.
Can last for up to 10 years with routine maintenance.
Easy to clean.
Preservation of your facial shape.
To schedule a consultation with Dr. Mularczyk today to learn about whether dentures are right for you, don't hesitate to call our office!
Denture FAQs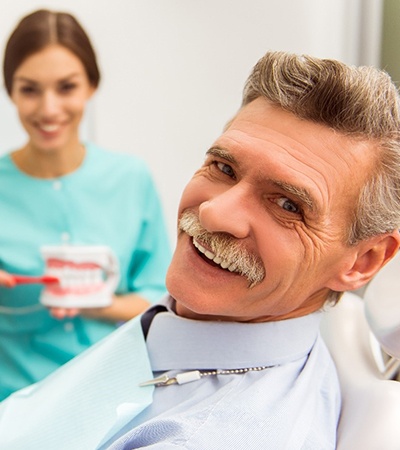 From the different types of dentures in Dayton to the benefits of this tooth-replacement option, reading through the above information is a great place to start if you're struggling with tooth loss. However, it's completely natural to still have a few questions on your mind before committing to this restorative treatment. Since many of our patients like to do their research online, we've taken the time to respond to a few of the most frequently asked questions below. Of course, if you'd prefer to speak directly with our team, don't hesitate to give us a call!
Can I Sleep with My Dentures?
Yes, you can technically sleep with your dentures. With that being said, it isn't typically recommended. While you need them in place throughout the day to speak clearly, chew properly, and smile confidently, you should give your gums a rest at night. Not only will this give your gums a chance to recover, but it's also a good opportunity to soak your dentures in a dentist-approved cleaning solution while you sleep. That way, your dentures are fresh and clean come morning!
What Qualifies You for Dentures?
Whether you are struggling with a few missing teeth or an entire arch, you may be a candidate for dentures! The first step is to schedule a consultation with your dentist in Dayton. From there, they will take a look at your teeth and gums to determine if any preliminary treatments need to be completed, like a tooth extraction or gum disease therapy. Next, they will recommend which of the three types of dentures (partial, full, or implant-retained) is best to address your unique dental needs. The last step is to iron out the details of your treatment plan and schedule your next appointment!
Is It Hard to Talk with Dentures?
In the beginning, you'll likely experience a bit of a learning curve as your mouth adjusts to your dentures. Fortunately, there are a few best practices you can implement to speak naturally again sooner rather than later. First, try biting down and swallowing before talking. This will help anchor the dentures in place and prevent excess saliva from muddling your speech. Next, read a magazine or book out loud. When you come across a particularly hard word (like "sixty"), try repeating it over and over again until you get it right. Throughout the process, do your best to be patient with yourself. Before you know it, you'll be speaking quickly and clearly again!
What Can't You Eat with Dentures?
If you are struggling with tooth loss, no matter how moderate or severe, dentures can significantly improve your bite force. As a result, you'll be free to indulge in all of your favorite foods again pain-free! With that being said, your dentures can slip out of place and aren't indestructible. So, you should continue to exercise caution with extremely hard or sticky foods, like peanut brittle or gummy candies. Popcorn, apples, carrots, corn on the cob, and other foods that require extensive chewing power can also cause complications, so it's best to avoid them for the most part.
Can You Kiss with Dentures?
Absolutely! However, it's natural for there to be a bit of a learning curve at first. To avoid knocking your prosthetic teeth against theirs or dislodging your dentures, focus on kissing gently. You can also use a bit of denture adhesive to help keep yours in place – just be sure to follow the directions to avoid applying too much!