Preventive Dentistry – Sugarcreek Township, OH
Preventive Services That Keep Your Mouth & Teeth in Great Shape!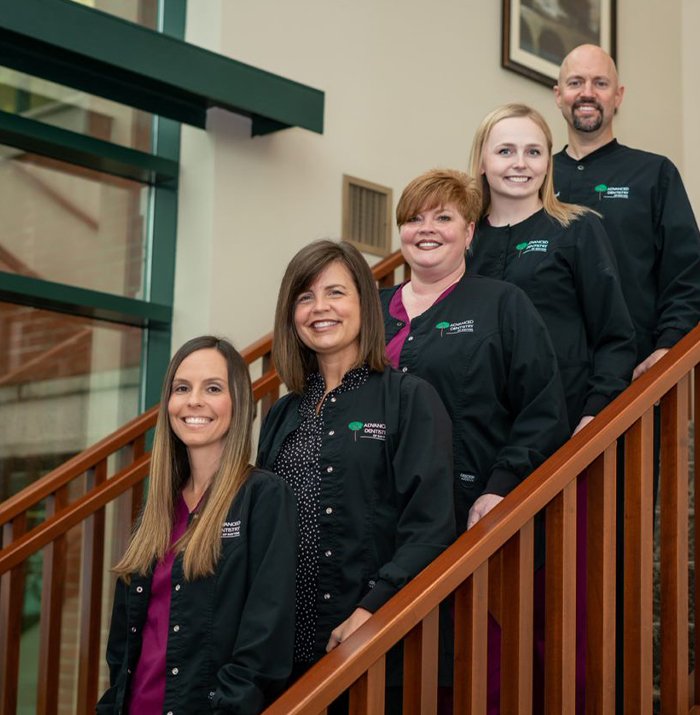 Common oral health problems, such as cavities and gum disease, can sometimes occur even if you regularly brush and floss. That's why we recommend visiting our dental office every six months for preventive dental care, including a checkup and cleaning. We'll examine X-rays of your mouth and conduct a thorough examination of your teeth and gums to make sure that if you have any lingering signs of oral health problems, we'll get them treated. By focusing on preventive dentistry for Dayton, OH dental patients, we aim to keep your smile healthy and fully functional throughout your lifetime.
Why Choose Advanced Dentistry of Dayton for Preventive Dentistry?
Advanced CariVu Cavity
Detection System
Friendly &
Highly-Skilled Team
In-Network with
Several PPO Plans
Dental Checkups & Teeth Cleanings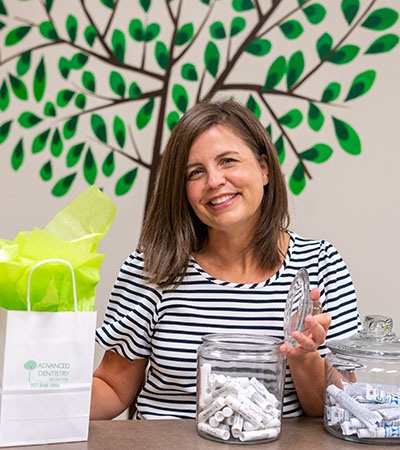 The American Dental Association recommends visiting your dentist every six months for a routine checkup and cleaning. We'll start your appointment by collecting X-rays of your mouth and conducting a thorough visual inspection of it to spot any out-of-the-ordinary symptoms. If we do see anything questionable, we'll let you know and develop a treatment plan to get it taken care of before it turns into an even larger problem down the road. Lastly, we'll polish and floss your teeth, leaving your grin feeling fresh and clean.
Oral Cancer Screening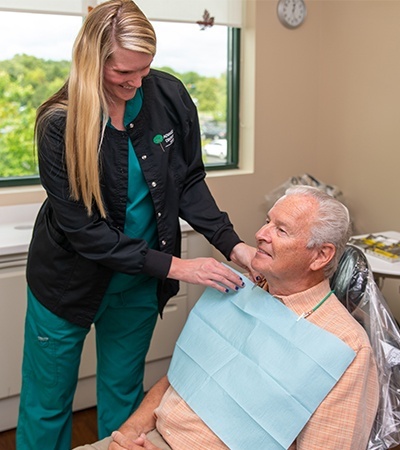 We conduct visual and tactile oral cancer screenings for everyone over age 18 at each checkup and cleaning appointment. In addition, we offer low-cost testing for viruses that are thought to cause oral cancer. The most common risk factors for oral cancer are smoking and alcohol use, particularly together.
Fluoride Treatment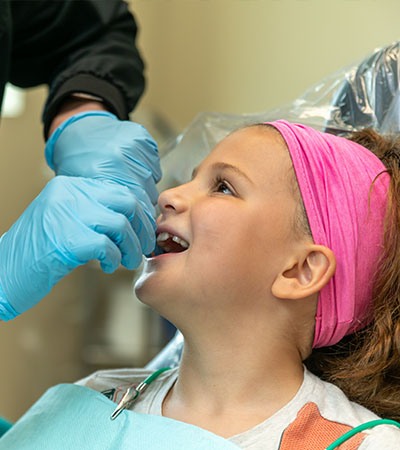 We know that fluoride is safe and effective in preventing decay when used topically. We base fluoride use on risk – and we give patient/parents options to incorporate their preferences. Not every child needs extra fluoride at the dentist, but some could benefit. We have a paste (used during a cleaning) and filling materials available both with and without fluoride.
Nightguards for Bruxism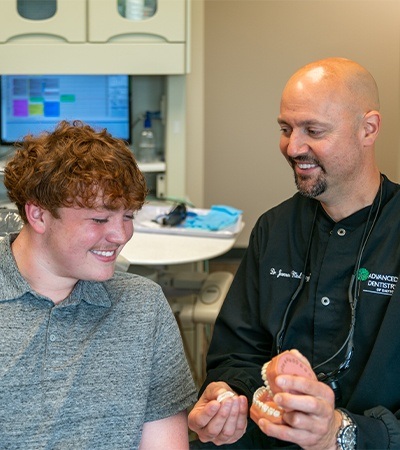 Do you grind and clench your teeth while you sleep? This can cause sore facial muscles or a dull and thumping migraine in your head when you wake up. If you leave the issue unaddressed, it can result in damaged teeth and enamel erosion that could put you at a greater risk of developing cavities. At Advanced Dentistry of Dayton, we offer customized protective nightguards to shield your teeth and protect you from this condition known as bruxism.
At-Home Dental Hygiene Products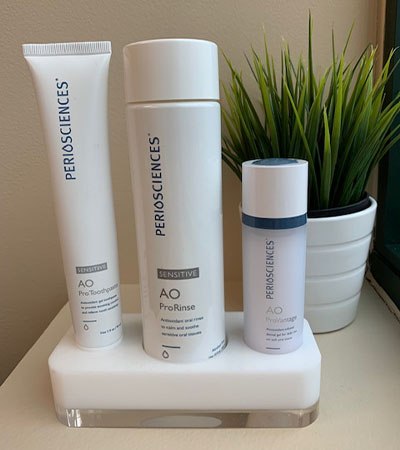 When you need to pick up new oral hygiene products from the store, are you overwhelmed by the number of options available to you? Dr. Mularczyk recommends several ADA-approved toothpaste and mouthwash brands, including Sensodyne, Colgate, Prevident Dry Mouth & Sensitive, and PerioScience. To learn more about why we recommend these brands, ask us during your next appointment!