Cosmetic Dentistry – Sugarcreek Township, OH
Natural-Looking, High-Quality Cosmetic Treatments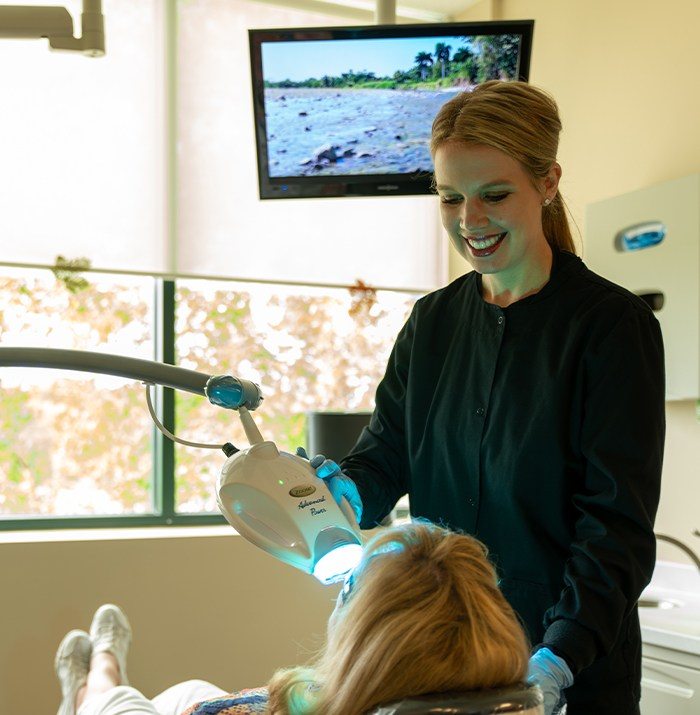 When you catch a glimpse of your smile in the mirror, do you feel self-conscious because you have discolored or damaged teeth? If so, we offer a variety of unique treatments that can help restore your grin's youthful and radiant glow. Since your smile is the first thing that people notice about you, it makes sense to invest in it! To learn how we can boost your confidence and help your grin appear bright, even, and complete, call our dental office to schedule a consultation to discuss cosmetic dentistry in Sugarcreek Township!
Why Choose Advanced Dentistry of Dayton for Cosmetic Dentistry?
Fully-Tailored Care
for Each Patient
Fast In-Practice
Teeth Whitening
Discreet Invisalign
Orthodontic Treatment
Porcelain Veneers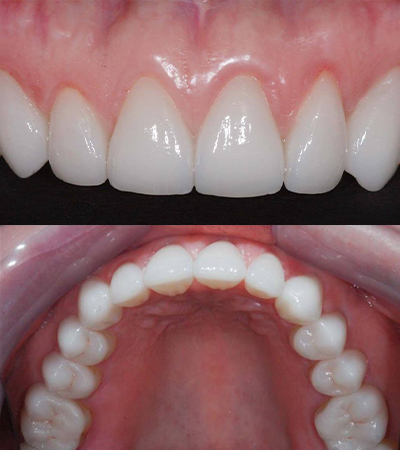 Usually, patients come to us to fix a variety of cosmetic flaws, not just one. In these cases, we'll likely recommend porcelain veneers to help craft a smile that makes them happy and looks beautiful. If you suffer from dental discoloration, damaged teeth, or even slight misalignment that bothers you, veneers can fix it all. Each veneer is a shield-like prosthetic that is customized to fit over the individual imperfect tooth. Once placed, they conceal the flaws and provide you with a bright and undamaged grin that you'll want to show off.
Metal-Free Dental Restorations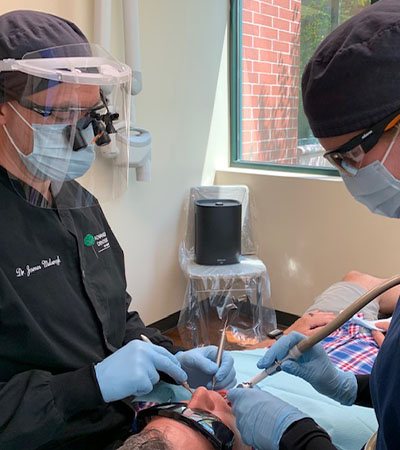 In the past, repairing a damaged and decayed tooth meant using bulky and noticeable restorations that were crafted from metal. Due to the properties of the metal, they were known to cause dental sensitivity and discoloration of the tooth that they were placed on. Today, our team utilizes gentle, tooth-colored materials like composite resin and porcelain to make crowns and fillings that flawlessly blend in with your smile.
Invisalign Clear Braces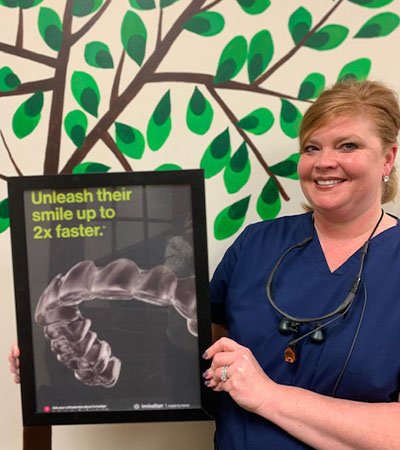 Whether you're a teenager or an adult, few people get excited about needing to wear metal braces and brackets to fix orthodontic issues. These are important to address, which is why we make the process much easier by offering discreet Invisalign clear braces. These are customized aligners made from an FDA-approved clear plastic that fit over your top and bottom arches of teeth. As the weeks go by, your teeth will slowly begin to shift into their ideal positions, until you achieve a perfectly straight and attractive smile.
Learn More About Invisalign® Clear Aligners
In-Practice Teeth Whitening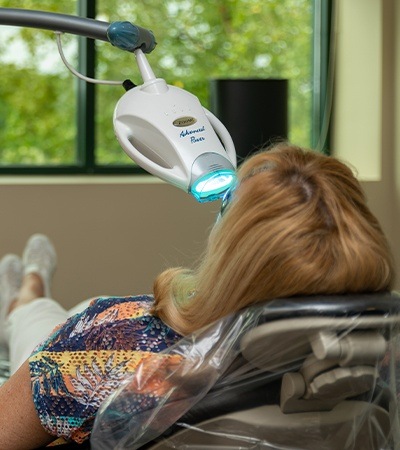 Are you tired of purchasing over-the-counter teeth whitening kits that promise grand results but never seem to deliver? Our team offers safe, optimally effective, and clinically proven in-office Zoom! or Boost teeth whitening. It utilizes highly concentrated ingredients that erase even the peskiest dental stains in as little as an hour. Plus, since it's professionally applied by us, you won't have to worry about fidgeting with any whitening trays or instructions at home!
At-Home Teeth Whitening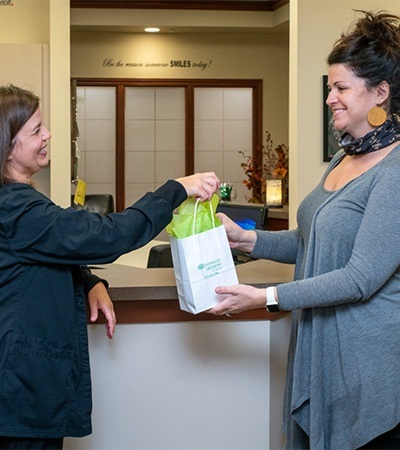 With our at-home whitening kits, you can control the time and strength of the whitening gel to get the results that you want. Most people whiten every day for a week or two, then whiten a few days per year to keep up their new shade. Other options are non-custom over-the-counter whitening trays and strips. The downside to the over-the-counter strips is that many people feel that they do not stick well to the teeth and are not comfortable to wear.
Gum Recontouring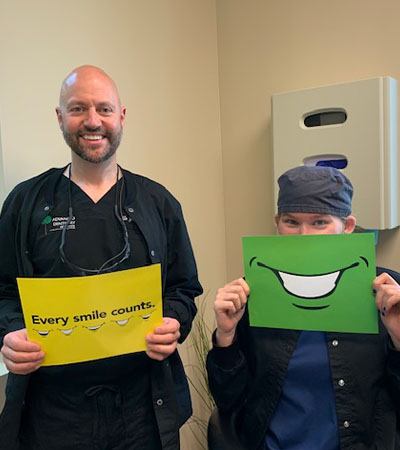 Are you self-conscious about your gummy smile? You work so hard to keep your beautiful teeth healthy and white, and you want people to be able to see them! Dr. Mularczyk can strategically and safely re-sculpt your gumline to allow more of your teeth to show. Using Electron Electrosurgery technology, he's able to do this quickly, precisely, and comfortably.
Digital Imaging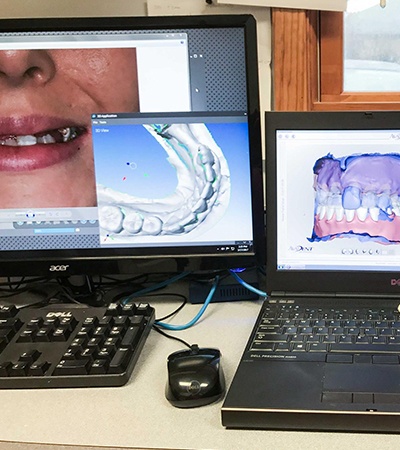 Is the one thing holding you back from getting cosmetic treatment the fact that you don't know what the end result will look like? With our advanced digital imaging software, we're able to craft a computer rendition of your before and after results. That way, you'll know exactly what to expect once you get porcelain veneers, gum recontouring, or any of our other cosmetic procedures.