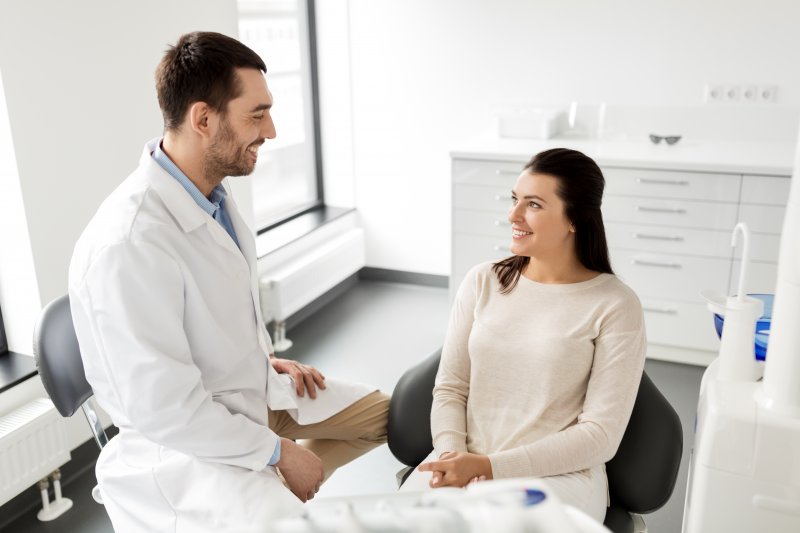 Has it been a while since your last dental visit? It is recommended that the majority of people see their dentist every six months for a regular cleaning and checkup. You may have forgotten exactly what you can expect from a teeth cleaning, but a dentist in Sugarcreek Township is here to help. Something that many patients wonder is whether or not teeth cleanings are painful. Read on to learn what you should feel during a professional cleaning and how you can reduce discomfort.
Will Your Teeth Cleanings Hurt?
Dental cleanings shouldn't be painful, but there can be some factors that can increase your sensitivity. For instance, if you have gum inflammation, tooth decay, or another symptom of a dental health problem, you may experience some discomfort during the cleaning process. If you are feeling pain during your cleaning, this is something that you should discuss with your dentist. This way, they will know what steps to take in order to help you feel more comfortable throughout the duration of your visit.
How Can You Prevent Pain During a Teeth Cleaning?
Here are a handful of tips to help reduce sensitivity during your six-month teeth cleanings:
Ibuprofen: Ask your dentist if they think you would benefit from taking an over-the-counter pain reliever, like ibuprofen. It reduces the inflammatory reaction and helps to put a stop to discomfort.
Numb the area: If you are experiencing pain, ask the dental team if they can use a topical anesthesia. This helps to numb the area and give you a more comfortable experience.
Sensitivity toothpaste: Pick a toothpaste that is made for people with sensitive teeth. This helps to reduce discomfort, but it may take a few weeks for you to notice the difference.
Oral hygiene routine: Brush and floss after meals. The cleaner your mouth is, the easier your cleaning will be.
Brush carefully: Many people use far too much pressure to brush their teeth. When you brush too hard, this can make your teeth more sensitive and damage them. Always use gentle, circular motions for the best possible clean.
Use an electric toothbrush: Electric toothbrushes help people to brush more gently because they do a lot of the work for you. If you tend to brush too hard, this could be a beneficial switch for you.
When you have your teeth cleaned by your hygienist, it shouldn't be painful. By following the steps listed above and speaking up to your dentist, your visits should be a breeze!
About the Author
Dr. James Mularczyk earned his Doctor of Dental Surgery degree from the Loma Linda University School of Dentistry and exceeds his continuing education requirements each year. Currently, he is a member of multiple professional organizations, including the American Dental Association and Ohio Dental Association. If it has been a while since your last teeth cleaning, he would be happy to help you get back on track. For more information or to schedule an appointment at his office in Dayton, visit his website or call (937) 848-5986.