Root Canal Therapy – Dayton, OH
Get Reliable Relief for Aching Teeth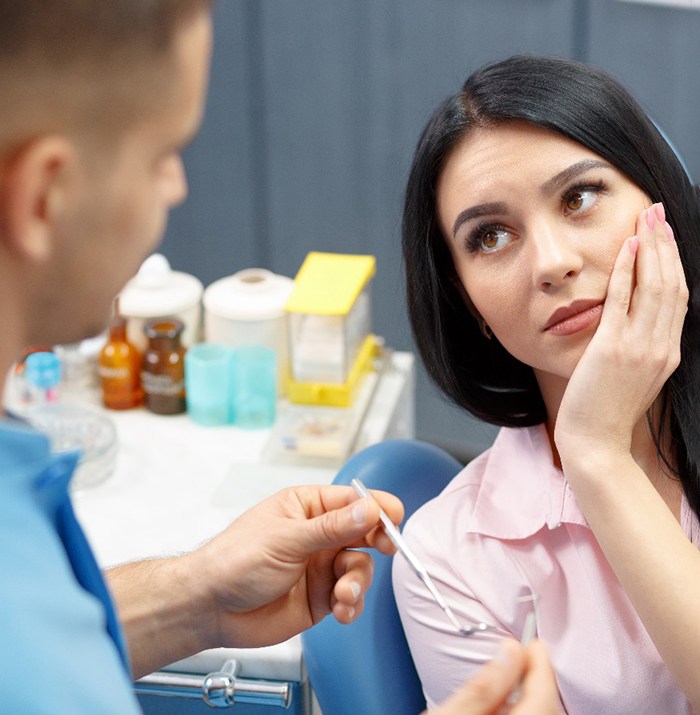 Given its reputation, you might be nervous about getting root canal therapy. That's understandable - nobody likes unpleasant treatment. In truth, though, this procedure isn't anything to fear. On the contrary, it'll relieve your toothache and even save your pearly white! A root canal from Dr. Mularczyk is thus a terrific aid for your smile. However, our office is happy to explain if you want to learn more. Just keep reading or book a consultation at our office.
Do I Need Root Canal Therapy?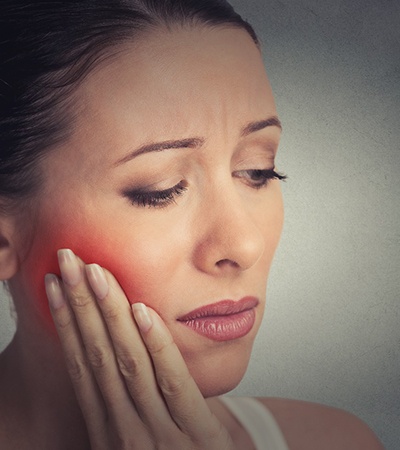 Root canal therapy treats an infected or abscessed tooth, which occurs when bacteria invade the chomper's pulp. So, you'll need a root canal if you show signs of a dental infection. Therefore, watch out for the following symptoms:
Tooth Sensitivity – If a tooth hurts from hot or cold temperatures, its blood vessels and nerves may be infected.
Persistent Tooth Pain – Occasional toothaches are normal. Still, those that persist could stem from an infection.
Discolored Tooth – A tooth's surface can turn dark when its pulp is infected.
Swollen Gums – Pus can collect in the gums if your tooth is infected. From there, the pink tissue may become swollen or tender.
Tooth Looseness – Pus from infected pulp can soften the bone supporting a tooth. As a result, said tooth may feel looser.
Contact our office at once if you notice the signs above. We'll quickly get you an appointment.
The Root Canal Process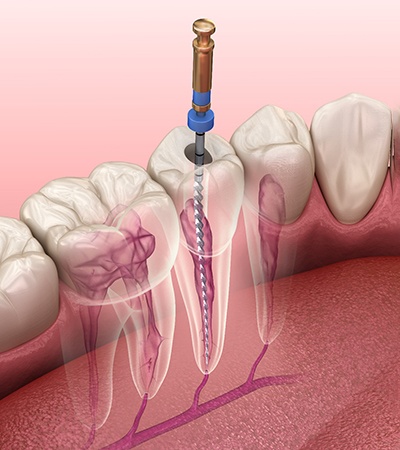 By nature, root canal therapy is an involved and invasive procedure. It, therefore, relies on a multi-step process to work.
For the first step, the dentist will numb your mouth with local anesthesia. Doing so ensures you won't feel pain or discomfort from their subsequent work. At most, you'll only sense some mild pressure during the treatment.
When the treated area is fully numbed, Dr. Mularczyk will perform the actual therapy. In particular, he'll start by using dental tools to reach your tooth's inner chamber and remove its pulp. Then, he and his team will sanitize the chomper and refill it with gutta-percha – a synthetic material that acts as a filling. They'll wrap up this work once the tooth is sealed and protected with a temporary crown.
You'll receive a permanent crown a few weeks after the initial therapy. When placed, it'll fully protect your treated tooth. You'll then be ready to enjoy your new smile!
The Benefits of Getting a Root Canal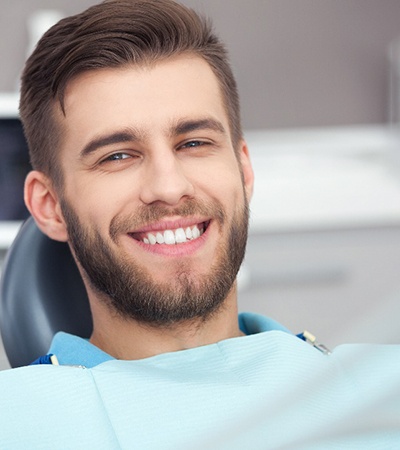 Contrary to stereotypes, root canal therapy has many benefits. These commonly include things like:
A Saved Natural Tooth – A root canal saves your tooth by removing its infected pulp. In other words, it prevents tooth loss and the need for restoration or replacement.
Reduced Pain – When infected, tooth pulp can cause severe toothaches. As such, removing it with a root canal relieves your discomfort.
Better Protection – When placed after a root canal, a crown will protect your tooth from damage. In fact, it'll do so for a long while if given proper care.
Lifelike Results – A treated tooth's crown is discrete, so it won't highlight its prior damage.