Children's Dentistry – Sugarcreek Township, OH
Caring & Fun Dentistry for Growing Smiles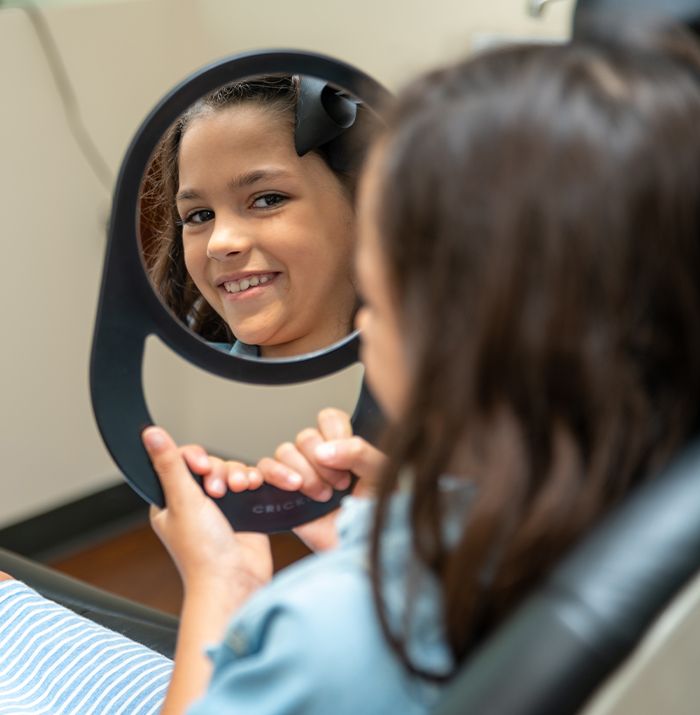 Is your child ready to visit the dentist for their next checkup and cleaning? Dr. Mularczyk and our fun and friendly team at Advanced Dentistry of Dayton are excited to welcome your child in for an educational and cavity-preventing visit! Our goal is to stop common children's oral health problems by offering effective preventive care, like dental sealants. To learn more about what we can do for your child's blossoming smile, contact our dental office and schedule an appointment for children's dentistry in Dayton, OH today!
Why Choose Advanced Dentistry of Dayton for Children's Dentistry?
Several Team Members
Are Parents
Family-Oriented, Privately
Owned Dental Office
In-Network with Several
PPO Plans
Your Child's First Visit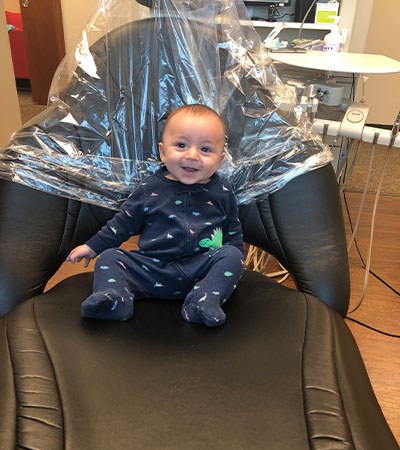 Your little one's first visit to our dental office is arguably the most important one that they'll have. Our goal is to provide them with a fun, educational experience that makes them want to come back and see us again! We'll start out by conducting a thorough examination of their teeth (or tooth!) and gums to make sure that their mouth is developing properly. If your little one is comfortable, we may even get a chance to conduct a cleaning; however, we don't like to push our luck—especially since they're still getting a feel for whether or not they mind visiting the dentist!
Dental Sealants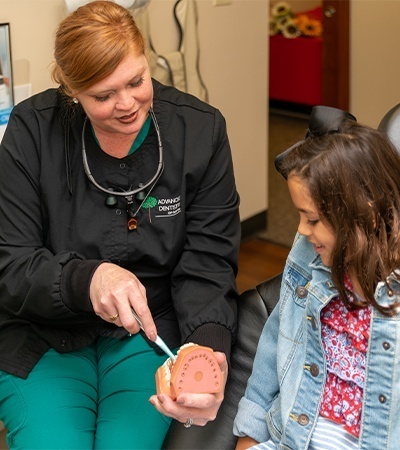 Children who have deep grooves and pits in their teeth are at a higher risk of developing cavities. This is because they easily trap food debris and plaque that allows harmful oral bacteria and make it harder to effectively brush their teeth. In these cases, we may suggest dental sealants. It's a fast, pain-free treatment where we will place a clear substance over the biting surface of their molars. To harden it into a shield-like protective cover, we'll cure it using a special UV light. The sealants will last for years, being able to withstand daily use.
Athletic Mouthguards/ Sportsguards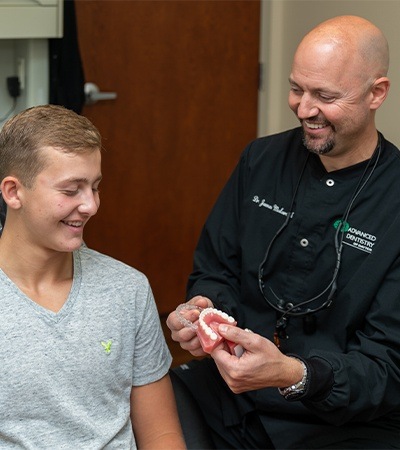 A custom sports mouthguard can prevent chipped teeth, root fractures, loose teeth, torn gums, and knocked out teeth from happening on the field or court. We can provide one by taking an impression of your upper or lower teeth (depending on your bite). About 30 minutes later, your mouthguard will be ready. If you want to have your own team sticker or logo on your guard, you need to bring it to your appointment (make sure it is the size of a penny or smaller). Otherwise, we will have letters and numbers for you.
Special Needs Dentistry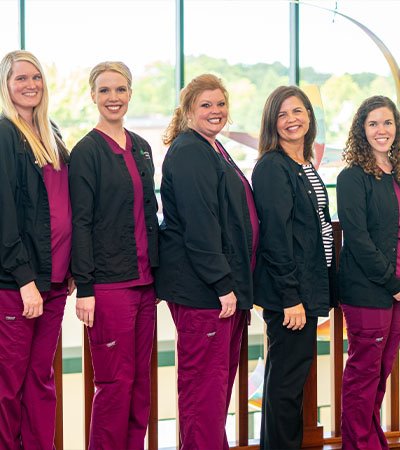 Does your child have physical, mental, or sensory limitations that make visiting the dentist overwhelming and uncomfortable? Our team at Advanced Dentistry of Dayton is happy and enthusiastic about providing children of all ages with the accommodations they need to receive the high-quality care that they deserve. When you schedule their appointment, let us know what we can do to make your child feel more comfortable, and we'll be happy to provide them with a fun and welcoming experience.
Frenectomies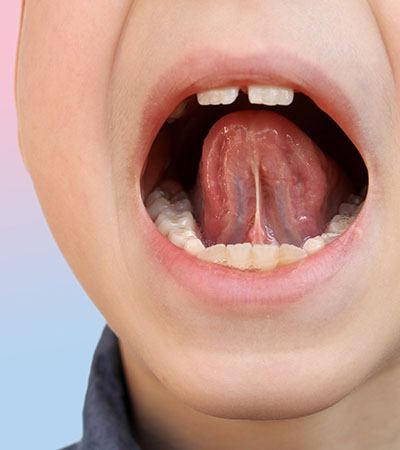 This occurs when the piece of tissue that connects their tongue to the floor of their mouth or their lips to their gums is overgrown, preventing them from being able to easily maneuver these features. Dr. Mularczyk can correct this problem with our Electron Electrosurgery unit to gently and painlessly remove the overgrown portion of tissue, providing them with full movement of their lips and tongue.
Pulp Therapy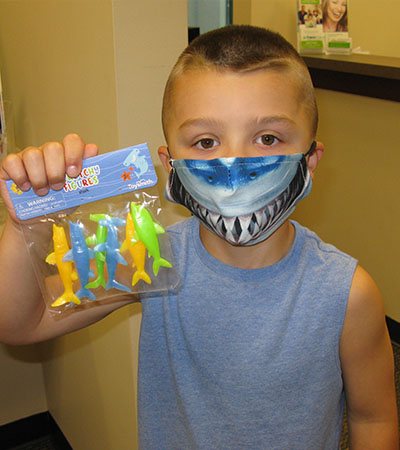 Is your child complaining about an uncomfortable toothache? This may be due to an untreated cavity that has allowed harmful oral bacteria into the inner chamber of their tooth, where the pulp is located. This cluster of nerves and soft tissue can cause a surging pain if it's under duress. In these cases, we'll likely suggest pulp therapy. We'll remove the damaged portion of pulp from their tooth and top it off with a customized dental crown to provide it with protection and support.
Nitrous Oxide Dental Sedation for Kids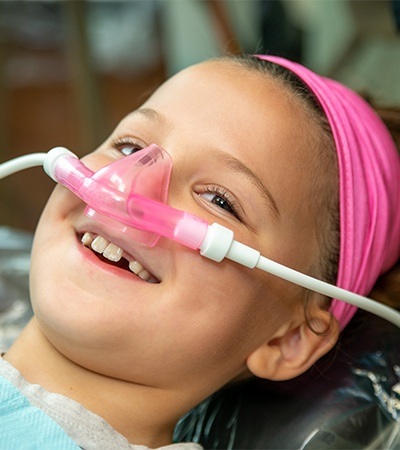 For children, we use the TELL SHOW DO rule for dental treatment. First, we TELL what we are going to do, then we SHOW them, and finally, we DO the treatment. Many children as young as 2 or 3 can successfully have positive dental experiences with this approach. We also offer gentle nitrous oxide sedation, which can be safely used for even young children to calm dental nerves.