Anxiety Reducing Sedation Dentistry – Sugarcreek Township, OH
Feel More Comfortable in the Treatment Chair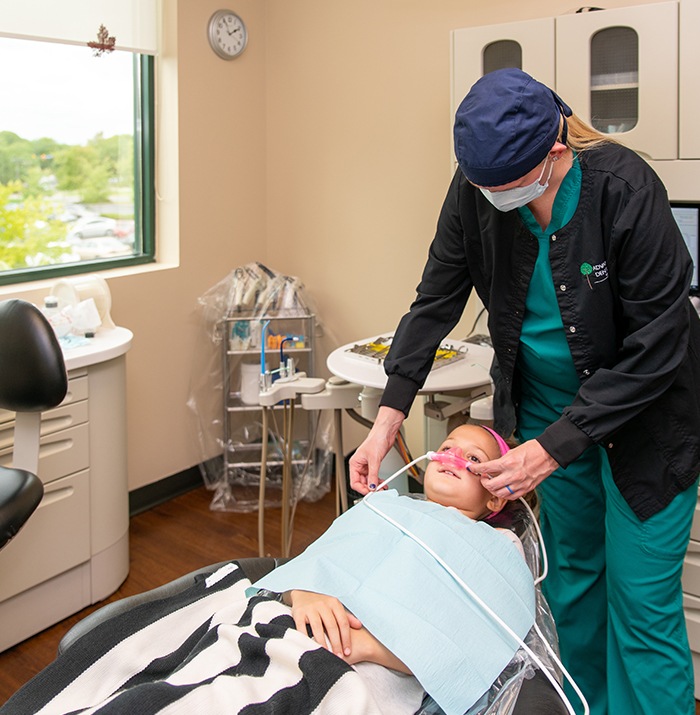 Do not let anxiety keep you from getting the dental care you deserve. Patience, compassion, and a gentle approach are the first order when it comes to your experience here at Advanced Dentistry of Dayton. Beyond that, we can offer additional anxiety-reducing sedation dentistry in Sugarcreek Township for your unique situation.
Why Choose Advanced Dentistry of Dayton for Sedation Dentistry?
Safe Relaxation Methods
for Children
Friendly &
Experienced Team
Sedation Available
for Any Procedure
Nitrous Oxide Dental Sedation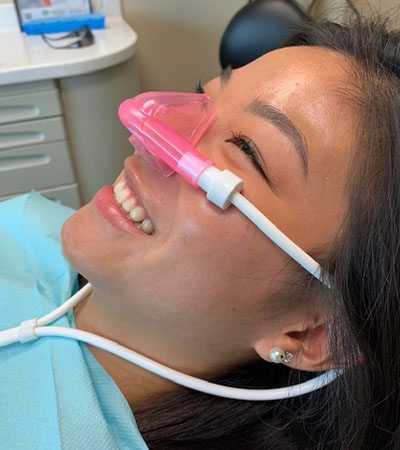 When you have mild anxiety, a great solution is nitrous oxide, also known as laughing gas. While it does not make you laugh, it does reduce fear, and make you feel less worried about your treatment. It is the standard safe choice for children, and many adults prefer dental treatment with it. It is given along with oxygen, and the level of nitrous oxide can be adjusted to your needs. The effects are gone within minutes after we stop giving it, so you may drive once dismissed from the dental office.