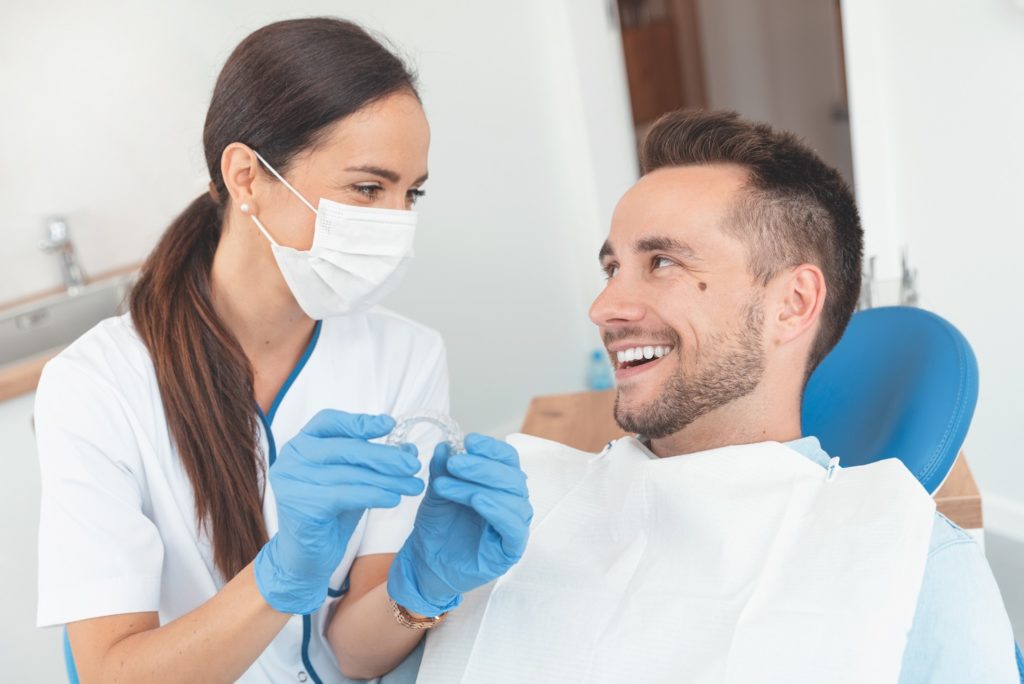 Have you decided that you're ready to invest in Invisalign? Congratulations! The best place to start your journey to straighter teeth is by finding the best Invisalign provider for you. If that sounds like a daunting task, don't worry – here are four must-know tips to make the process as seamless and stress-free as possible.
Tip #1: Consider Years of Experience
In order to practice dentistry, dentists must earn their undergraduate degree and complete a rigorous in-classroom and hands-on curriculum at dental school. While this certainly prepares them well for maintaining, restoring, and enhancing their patient's smiles, years of experience are important to consider as well. After all, an Invisalign provider with 20+ years of experience has likely come across many more cases, giving them even greater insight into how to best achieve your smile goals.
Tip #2: Look for a Commitment to Continuing Education
With technology advancing at the speed of light and more insightful research being conducted all the time, it's extremely important for dental professionals to commit to continuing education. Otherwise, they will be using outdated techniques and technology. During your initial consultation, don't hesitate to ask your dentist about their continuing education credits and professional memberships. (If this makes you nervous, you can always read their bio on their website too!).
Tip #3: Ask About the Available Payment Options
Although there isn't a flat fee when it comes to Invisalign, you should get a price estimate at your initial consultation. Depending on the practice, there are several options that can help you keep your out-of-pocket expenses to a minimum, or at least make them more manageable. Some common ones include dental insurance, in-house savings plans, and flexible financing. Each of these can make handling the financial aspect of your treatment a breeze, so find an Invisalign provider that offers a solution that works for your smile and your wallet.
Tip #4: Take a Look at Their Office Hours
It's true; Invisalign doesn't require as many check-in appointments as traditional braces. However, you will still need to visit your dentist about every six weeks so they can monitor your progress and provide you with your next batch of trays. For this reason, you'll want to find a provider whose office hours align with your schedule. Having options for early morning, lunchtime, and evening hours throughout the week will ensure you don't have to flip your schedule upside down for the sake of your clear aligners.
You and your smile deserve the best, so it's important to pick an Invisalign provider that is right for you. Luckily, the above tips can help you find them!
About the Practice
At Advanced Dentistry of Dayton, our team is truly passionate about helping those in our treatment chair achieve healthy, beautiful smiles. Patients feel confident placing their smiles in our expert hands because Dr. James Mularczyk has 20+ years of experience, he's committed to continuing education, and he's an active member of several professional organizations, including the American Dental Association. Plus, we offer flexible appointment times and multiple payment options! If you have a question about Invisalign or are ready to schedule an appointment, don't hesitate to visit our website or call (937) 848-5986.